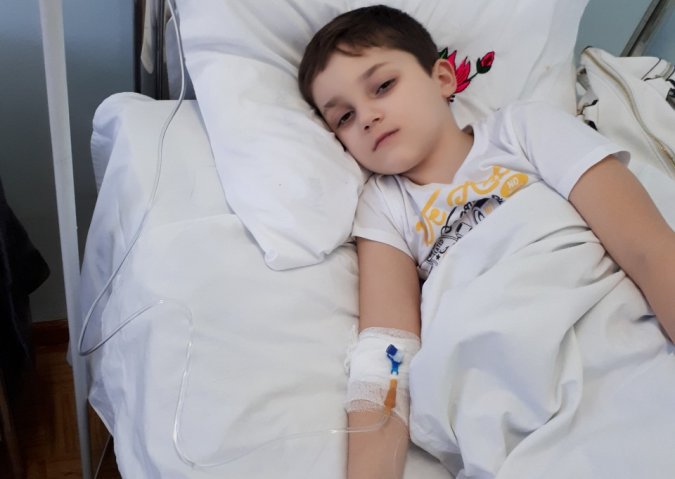 From the heart to Alexandгu Gherbovei
From the heart to Alexandгu Gherbovei
Surname Gherbovei
Name: Alexandru
Age: 7
Required initial amount: $1900 for surveys, + accommodation, + tickets, total estimated = $2600
Treatment: Turkey
A message from mother:
Hello, my name is Victoria, my 7-year-old boy has a terrible disease and we are constantly fighting for his life. He was diagnosed with cerebral palsy, and the worst thing is that because of this malformation on the left side of his head, Alexandru suffers from severe headaches, nausea, dizziness, and his eyesight decreased. All these 7 years, we went through a lot of pain and suffering, we are constantly in hospitals, on IVs. Due to the prolonged use of numerous drugs and medications, he started to have liver problems and became ill with toxic hepatitis. We decided not to give up and went abroad to find out what treatment would save him from daily suffering. It is very difficult to fight for his life every day and see him constantly taking medication. All the money we have, we spend on treatment of Alexandru, because we dream that one day our boy will enjoy normal life, without pain and suffering. People of goodwill, I want to ask you to help us, we have never taken any assistance from strangers, but we are already exhausted, because for seven years we have tried to cope on our own, but now we are at the limit. I beg you to help us, we want to see the smile on his face, not just sadness and suffering.
Thank you for your help!