Salveaza vieti prin donatia lunara de doar 2 dolari - contribuie lunar cu un minim pentru cazurile urgente!
Detalii
Cases for assistance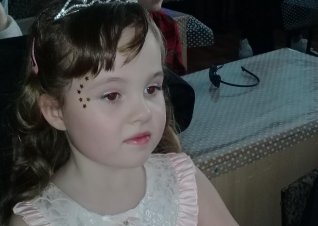 From the heart for Хenia Rusnaс
• Last Name: Rusnaс• Surname: Xenia• Age: 9 • Diagnosis: tumor• Initial required amount: 50,000 lei• Treatment: RussiaA message from mother:Good afternoon, my name is Ina and my 9 year old daughter...
For the Children of the Multifunctional Center, village Cupcui
Good afternoon,We are the representatives of the Multifunctional Center from Leova, from the village of Cupcui, which hosts 36 at-risk children from all over southern Moldova. These wonderful children are deprived of parental love...
From the heart to Lilia Moiseev
Last Name: Moiseev Surname: Lilia Age: 42 Diagnosis: breast cancer Required amount: EUR 20,000 Treatment: Turkey A message from pupils: There are things we never forget. One of them is the name of our...
News
View all news
Financial assistance
Finanical support for people or families in need
Donate clothes
Donate clothes and shoes to people in need
How to became a volunteer
Any interested person can become a volunteer