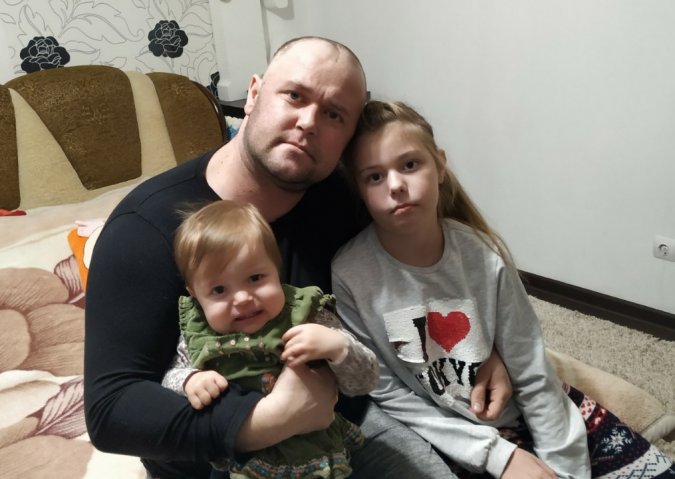 From the heart to Leonti Pavlioglo
2,255EUR donated from 4,000 EUR
36
in how many days was collected
From the heart to Leonti Pavlioglo
Last name: Pavlioglo
Name: Leonti
Diagnosis: Tumor
Required amount: 4000 Euros
Treatment: Russia
A message from wife:

At the end of 2018, our family had a new member, a little girl we have been waiting for 9 years. It was a great joy that we cannot even describe. But a month after her, everything changed dramatically: the girl's father, Leonti Pavlioglo, started to feel worse, his head ached, he lost his balance, he began to have speech disorders. I thought it was because of fatigue and the daily routine, because having two small children, he was the only one who worked and took care of us, until he passed out on the street. After that, we made several examinations and it was discovered that my husband has a tumor and requires an urgent surgery. Unfortunately, after the surgery and chemotherapy, the results were not encouraging, and we were told that our only chance is the radiation therapy. We underwent the radiation therapy and Leonti started to feel better. But after a scheduled examination in October, the doctors discovered three large spots and the symptoms returned. Now Leonti feels worse, he is weak, he has intolerable headaches, and it hurts me deeply when I see how he fights and due to lack of money we cannot afford to go abroad for a surgery. I want to ask you, even beg you, I really want to save my husband, but I am helpless, we have two little girls and the little one is just a year old and it's very difficult for us. I ask you, people of goodwill, help us. It is very difficult to go through such pain and despair, when the life of a loved one depends on money that you do not have.
Thank you for your support!