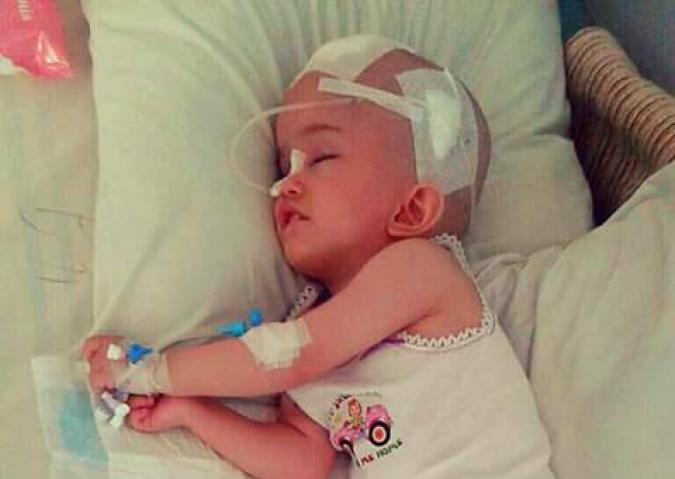 From the heart to Sofia Palii
From the heart to Sofia Palii
Name: Sofia
Surname: Palii
Age: 4
Diagnosis: Hydrocephalus
Required amount: 12,000 dollars
Treatment: China, Beijing
A message from mother:
Hello, I'm the mother of Sofia and first of all I want to thank you for the help you have rendered to my child. With your assistance, we underwent the first stage of treatment in a Chinese clinic, we saw the first positive results and the doctors are optimistic. For about four years we underwent various treatments, surgeries, but we never lost hope, even if the financial situation was very difficult. I want to ask you to help us once again, because it is very important to continue the treatment, as it may bring great results. Once again we are not able to collect the necessary amount of money for the second course of rehabilitation, because it is huge for us. Very little time is left, and after 4 years of continuous battles and sleepless nights, I am in despair. However I do not lose faith and hope and I beg you to help us, because each of your donations will make a huge difference. Once again, I ask you to help us, you are truly the only chance for our Sophia to live a live without pain and suffering.
Thank you all for the help!