News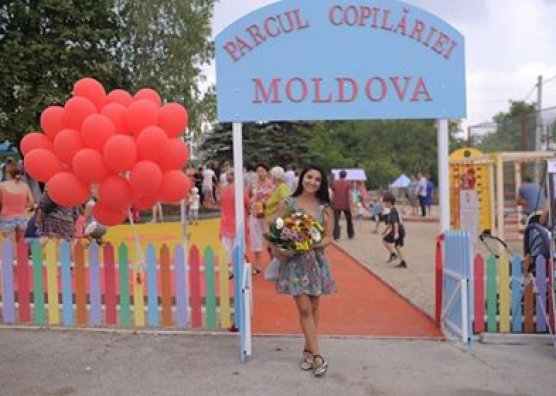 22 Aug
Children's park "La Moldova" was opened in Ialoveni!
he dream came true. For dozens of children, childhood will now be much nicer, brighter and more fun. The sector "La Moldova" from the town of Ialoveni has acquired a unique project, a project for the soul, for the construction of which, during three months, people worked daily, intensively and with great devotion. In the children's park "La Moldova" kids will have the opportunity to ride the slide, play on the football field, play tennis and do various other sports. The sum of the project is 1450000 lei and it was donated by a Swiss family, kind people who always believed in us and always helped us. We sincerely thank all those who believed and continue to believe in us, those who attended the opening of the park, because we were all very excited ansd happy. This fact stimulates us to do further good deeds, do unique things for us, for ours society, for our country. Dear friends, thank you for everything you have done for us. When we sincerely believe in something, our dreams can come true.
With great respect, thank you for your trust!
Team Caritate.md - Unity through charity!
http://www.canal2.md/news/un-nou-teren-de-joaca-pentru-copii-deschis-in-orasul-ialoveni-micutii-isi-vor-putea-petrece-timpul-pe-tobogane-sau-jucand-fotbal-sau-tenis_92058.html