News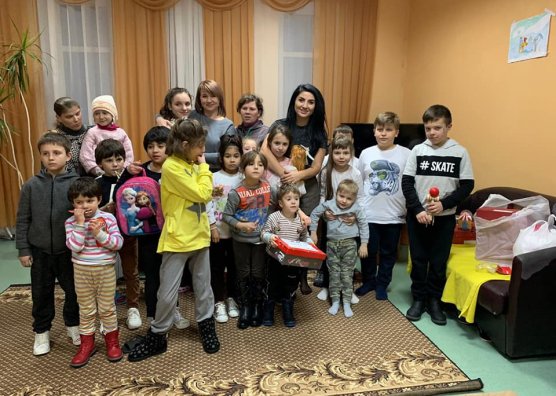 07 Feb
Dreams come true for the Pro-Femina community center in Hincesti
Happiness, this is real happiness. These children should know that there are many kind people surrounding them, they must learn to believe, hope, wait. Today, one of their dreams came true, while tomorrow their other wishes will be fulfilled. We are very grateful to our dear "wizards" who helped us. Thank you for the wonderful gifts.
These children couldn't even imagine that they would get exactly what they wanted. It is very hard to see how they strive to show how brave they are and how they hope that we will take them Home with us.
Sometimes visiting these orphanages is an ordeal and my heart breaks when I see how sad they are while saying goodbye to us. But we always promise to return, again and again. We managed to buy them a washing
machine and a dryer, started renovating the kitchen, and plan to change all the toilets, because these kids deserve better living conditions. Thank you for the donations! The caretakers were also very happy, we facilitated their work, but the joy of these children knew no bounds. Everyone looked at his bag of presents with enthusiasm and amazement. We were able to buy children's shoes, clothes, books, games, sweets for everyone. Happiness could be read on their face, and for this we kindly thank you, because you made their dream come true.

Thank you all for your help, trust and support!