News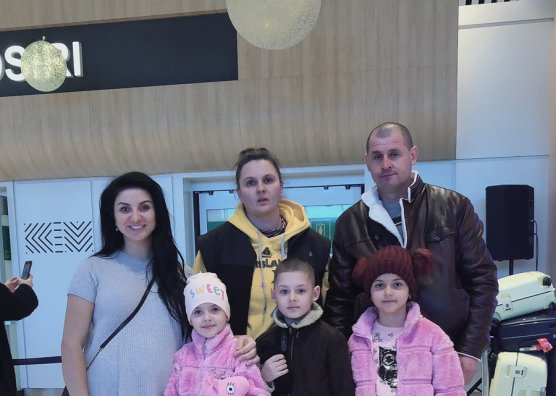 19 Dec
Lavinia Rusu is back home, healthy!
There are emotions that will definitely remain in our heart forever, and we will live with these beautiful memories until the end of our lives...an embrace of gratitude from the children who defeated the disease ... Today Lavinia returned home, on her feet, talking and smiling, as if nothing happened ... I did not recognize this child, only a month and a half ago she was transported by a medical plane, do you remember this day? https://www.facebook.com/756549674/posts/10157783527209675/?d=n
Today, look at this miracle, she underwent 3 extremely difficult surgeries, a complex rehabilitation, but because God loves her and because we heard her pain, today Lavinia is already home. Thank you from the bottom of our hearts for helping this sweet little girl, thank you very much, guardian angels for caring, because today Lavinia hugged her brothers and her family. There are miracles, and we Humans, are the one making them. We thank you again, be proud of yourself for another life saved.
https://www.caritate.md/en/donations/from-the-heart-to-lavinia-rusu