News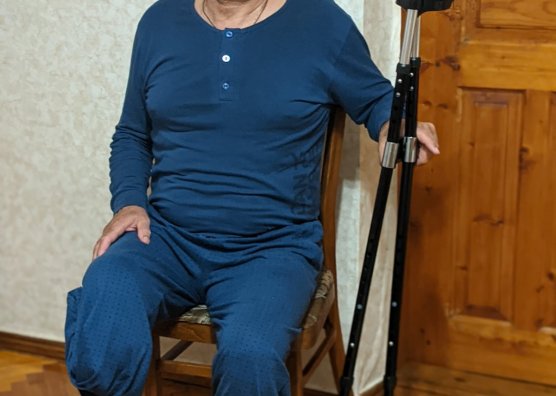 21 Jun
Mihail Cherdivara recently received a prosthesis thanks to the people who decided to support him!
Dear friends, a good week starts with good news. Mr. Mihail managed to get a prosthetic limb in time. Thank you so much for the fact that together we managed to change the fate of this dad, grandfather, who went through a lot of suffering due to Covid. He is infinitely grateful to you, guardian angels, for this miracle, which in time gave Mihail so much happiness. Thank you for your support and thank you for choosing to unite all your kindness to save these people in need.
We wish you, dear friends, a happy and sunny week.