News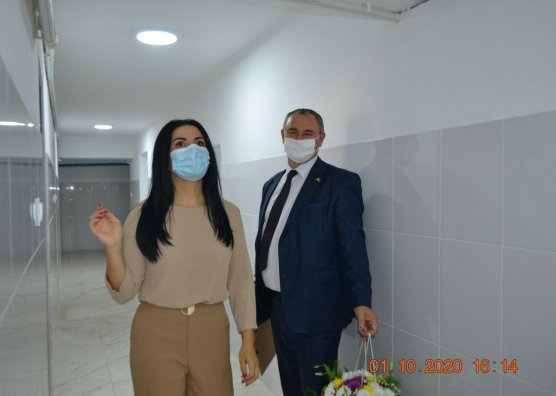 21 Oct
The activity of "Caritate.md" foundation during the pandemic. With love for people, with love for home!
These emotions are unique and I realize that such projects as the the renovation of hospitals, kindergartens, orphanages, homes for the elderly, bring the greatest satisfaction. During the pandemic, we continue to be active: after we completed the renovation of three departments of the Center for Mother and Child, after we provided the necessary supplies for hospital No. 4, yesterday we arrived in the city of Leova to enjoy the results of our work. To be honest, I was shocked to see the conditions in the hospital cafeteria and the condition of the stairs and gazebos of the kindergarten - it was a real danger for children ... Our foundation wanted to be involved in this project and we were happy to help them. Despite the small budget, but thanks to human kindness, monthly donations from donors, we managed to change the conditions in this hospital, as you can see in the photos below. We sincerely thank those who helped us, know that we are proud of you. I hope that we will not stop there, we will continue to visit as many cities and villages as possible, because we continue to receive many letters asking for our help... and, unfortunately, there are many places and institutions that require our support. In this case we do everything in our power to be involved. Only together we will make Moldova a great country.
With love for people, with love for home!
https://www.caritate.md/en/monthly-donations-through-the-paypal-electronic-payment-system.html