News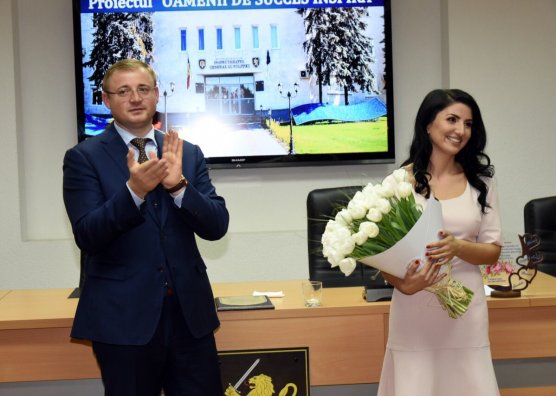 12 Mar
The project "Successful people inspire", implemented by the General Police Inspectorate
Many thanks to the General Police Inspectorate for the honor of being invited to

be a part of the project

"Successful People Inspire". With joy, I opened my soul to them and am very grateful for such a warm welcome. For the first time I sp

oke

so openly about everything that I experienced and

about

everything that I went through over the years. I am very glad that we had the opportunity to be closer to you - those who know the most about

making a sacrifice

for society, homeland and nation. It is a great honor and happiness to be

a

part of this project. Thank you for these emotions, for your support, for such a special day. I am glad to see the police

so close to

people. We are grateful to Mr. Gheorghe

C

av

c

al

iuc

for supporting children

of

"caritate.md"

family

, thank you for your trust, because you care and try to set an example

for

your colleagues. We are very grateful,

both me, as well as my team

. I hope that our meeting will

have

positive

outcomes

and

will

provide

the

opportunity to do even more good

deeds

for our country.
https://m.facebook.com/story.php?story_fbid=410337099729841&id=100022606640140