News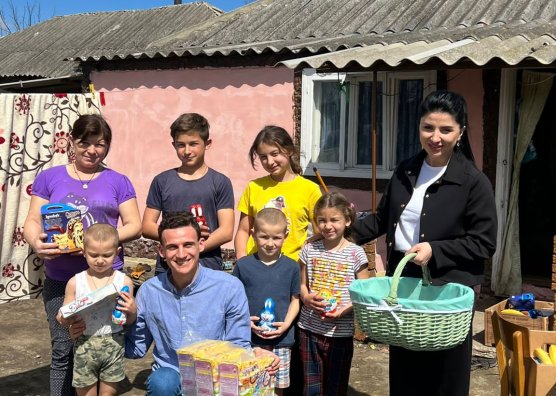 01 May
Together, we managed to bring light, faith, and hope for Easter.
Dear friends, we have spent 4 weeks during which we were able to bring hope and happiness and had numerous heartfelt conversations with the elderly and children. We want to convey to you the most precious word that we heard from an elderly person and a child: THANK YOU. Over these 4 weeks, we acted as messengers of kindness for the most sorrowful. Today, we want you to rejoice in the heartfelt contribution made during the Easter holidays, which allowed us to open doors for many elderly, children... for many families. We heard the most sincere "thank you" in response. Everything was done in a hurry because we missed having conversations with the elderly. These are sad scenes that we watch many times because we can't fully rejoice knowing how difficult it is for the elderly to live in our times. But we are glad that we achieved such a beautiful result, accomplished together with all of you, generous people, people who choose to share kindness, light, and hope. All that is left for us is to cherish generosity, kindness, and to be there for those who need us.
Thank you for your help to the elderly, children; we sincerely thank you for all the donations and humbly bow for everything you do.
We thank everyone from the bottom of our hearts, and we appreciate all the lovely greetings we received during the holidays.