News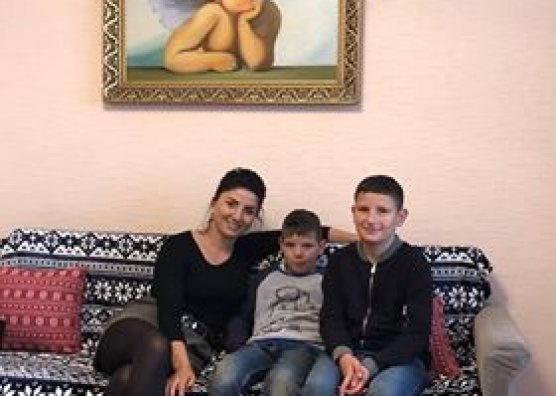 24 Dec
Two orphans, received as a Christmas gift, a new home!
Do not dare to say that there are no miracles, because if you strongly believe in them, they will surely happen. The story of two brothers from Ialoveni, who lived with their dad in terrible conditions, has a happy ending. Do you know why? Because they believed and hoped, and because you helped us fulfill their dream. I write these lines in tears, because, to be honest ... I really wanted to change their fate, their life, and I was so happy for them, as if they were my children. In October 2018, quite recently, they lost their mother ... and it was a very painful period for them. Their dad is a brave and hardworking man, and the children are very smart! Today they moved to their new two-rooms apartment in Ialoveni, fully furnished and with all the necessary equipment. I made a small joke and told them that I would invite them to my place for pies, but in fact I invited them to their new home. I will not write a lot, just watch the full video. Thank you so much for your donations. I love you because you care about those who are in need and I am proud of you. I want to mention a wonderful person with a heart of gold who donated 20,000 euros to this family, for them to move into their new home before the New Year's Eve. I don't know what else to write, I thought about the fate of these children for so long and I wonder what their mother think looking at them from the heavens. I am sure that she gathered us all to help her family. I believe that our mothers never die, they are in heaven and are watching over us for the rest of our lives, until we meet them again to tell them how much we missed them. Sleep well, mom, today your children are safe, they have a nice, warm house and some money so their dad can buy everything they need.
https://www.caritate.md/en/donations/from-the-heart-to-filimoncov-family
Merry Christmas to you, our guardian angels!