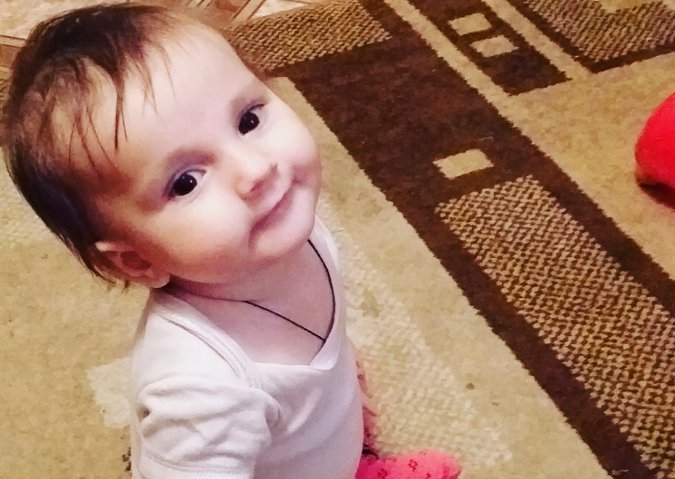 From the heart to Laura Vulpe
18,145EUR donated from 16,800 EUR
36
in how many days was collected
From the heart to Laura Vulpe
Last Name: Vulpe
Name: Laura
Age: 1
Diagnosis: kidney transplant
Required amount: 16800 Euro
Treatment: Turkey
A message from mother:
Hello, my name is Mariana Vulpe, and my daughter requires a kidney transplant. When I was pregnant, I was hospitalized, then I underwent a course of bloodcleansing, and after Laura was born, just a month later, she underwent a surgery on her left kidney. It was scary to see how my child, just one month after birth,underwent a complex surgery. Unfortunately, the kidney works only for 20%, and my child urinates through the stoma. We underwent a series of tests and were told that the only chance is a kidney transplant. I beg all people of goodwill to help me cure my daughter, I really want her to know what a real childhood is, and not experience pain and suffering at such an early age. Our financial resources are limited and the costs are very high. I will be grateful for any donation and I ask you from the bottom of my heart to help save my daughter.
Thank you!
UPDATE, 14 March 2019
:
Dragii nostri, plecaciuni pentru donatiile si sprijinul oferit micutei Laura. Mamica va multumeste.
Acum asteptam ca parintii sa ne ofere informatie unde vor pleca pentru operatie , pentru a putea face transferul la clinica respectiva.
Multumim cu plecaciune ingeri pazitori!