News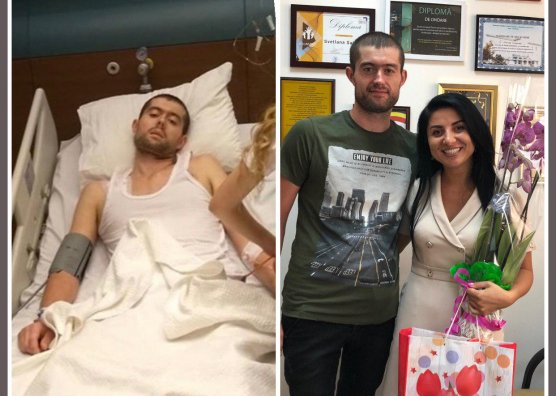 13 Aug
Mihail Jigan - our hero who fought for his life!
Mihail Jigan visited us and we barely recognized him. When we recall the state in which he left, how serious the situation was, we did not know how to cheer up his relatives, his wife, who is a strong and kind woman. She is very courageous, she spent all the days close to him and showed him her support in the most difficult moments ... Today they told us about everything they went through ... how much they struggled and how they never lost hope. We are glad that they believed and fought till the end. Having undergone very difficult surgeries, Mihali suffered greatly and went through a lot of pain, but the most difficult thing for his wife from a psychological point of view was to see the anguish of the father of her children and her soul mate daily. Today they have given a life lesson to many of us. Today, Mihail is another person, the worst is left behind, his life is no longer in danger, but the path to complete rehabilitation is long and involves several more surgeries... that's why I ask you to continue supporting this wonderful family. The happiness that you see in their eyes is due to human kindness and to almighty God who had other plans for this family. And thanks to the doctors who believed in Michael's chances and fought until the last moment.
https://www.caritate.md/donations/din-inima-pentru-mihail-jigan
Va multumim cu plecaciune!