News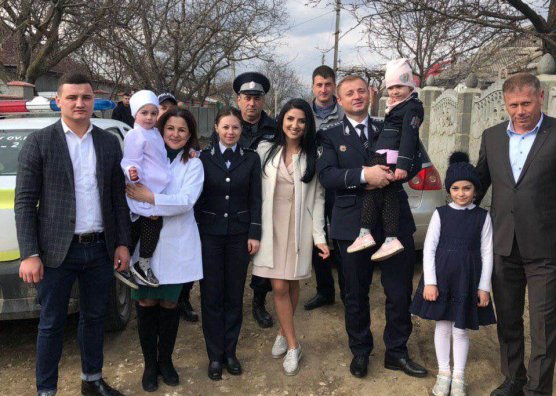 22 Mar
On the day of happiness, we visited Oprea sisters, who no longer have a mother!
Dear friends, since on the day of happiness, everyone brings happy moments, we decided to surprise these little girls who went through a lot. For them, it was a day of dreams, a day full of emotions and feelings, and they will remember it for a long time. Their dream was to be visited by a doctor and policemen and we made this dream come true. Together we managed to buy all the necessary things for their room, we bought furniture, a washing machine, a wardrobe, a TV, tablets, a vacuum cleaner and much more. The remaining money was given to grandparents to take care of them. The fate is sometimes unfair to us and children at such a young age are left without a mother((. But we managed to make their lives happier and our most important achievement is that the children will have faith in people, in kindness, because thanks to us they felt and saw that good people exist, that there is GENEROSITY, HUMANITY in the world, we just have to believe in it.
Thank you for everything, guardian angels, you are wonderful. Below you can watch the video, photo and enjoy the happiness, read in the eyes of these sisters, and all this - thanks to kindness and humanity.
https://www.caritate.md/en/donations/from-the-heart-to-sisters-mihaela-and-ionela-oprea