News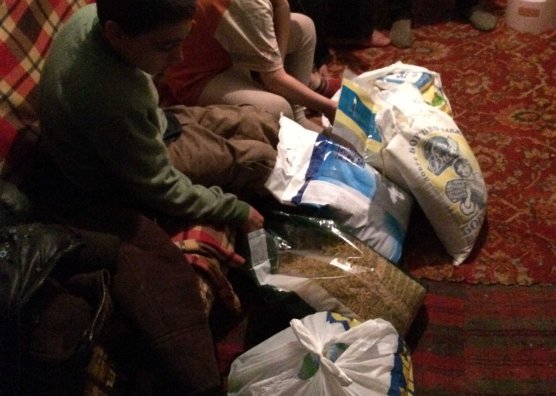 04 Apr
The Necessary Assistance for the Vlas Family
The Vlas family consists of seven members - parents and five children. Currently, father is the only member of the family that has a job, while the mother - Lucica Vlas is a housewife that educates her five children. The head of the family spends most of his time at work in order to feed this large family.
At the moment, the family lives in a rented old house, or to be more precise in a single room with an area of 28 square meters due to economic reasons: since there is no gas system in the house, they use firewood for heating.
The conditions in which the family lives are not suitable at all, since there is no enough space for a normal development of each child. School-age children have to take turns to do their homework on the dinner table.
Also, the house has no running water and sewerage. The Vlas family receives a family allowance, but it is not enough to buy their own, even the most modest house.
The house is very old and therefore has many disadvantages - the lack of proper repairs, absence of kitchen and bathroom, decrepit walls and roof, cracks, mold, old wiring, lack of decent yard for children.
According to the mother of the family - Lucica, their main problem is the lack of a normal home. They dream to live in more suitable conditions.
Vlas family is basically in need for everything - food, clothing and shoes for boys, school supplies, hygiene products and household chemicals, etc. The family urgently requires a washing machine; because of the large number of children there is a huge amount of laundry. The washing machine, which is used now by the family is old and cannot cope with such a quantity of laundry, since for each wash it is necessary to pour and then drain the water manually.
On march 15, 2016, the public organization «Caritate.md» provided the Vlas family with the following items:
Food and household chemical goods.
Therefore, the large Vlasfamily from Ialoveni received their first assistance.