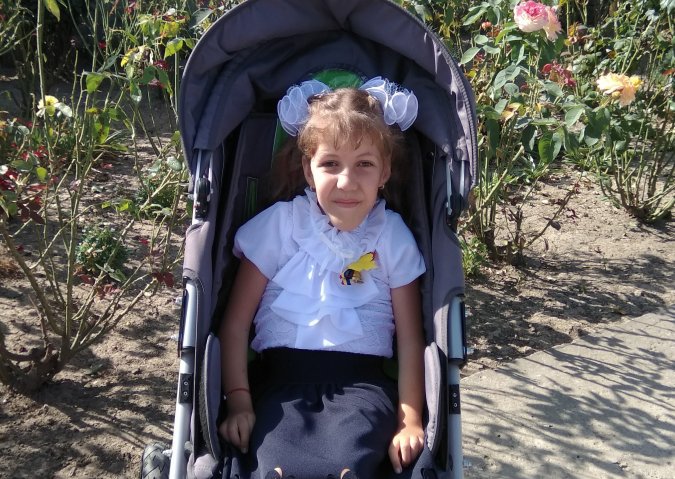 From the heart to Anastasia Migovici
From the heart to Anastasia Migovici
Surname: Migovici
Name: Anastasia
Age: 7
Required assistance: purchase a special bycicle
Required amount: 1100 Euro
A message from mother:
Good afternoon, I am the mother of Anastasia who was diagnosed with congenital muscular dystrophy. She is in the first grade at school, she is a very friendly, sociable and cheerful girl. Unfortunately, she cannot walk, but she tries very hard and really wants to do everything possible to walk at least a few steps. We need a special bicycle for the disabled, which will strengthen her muscles and ease her daily suffering. We undergo treatment and rehabilitation every three months, their costs are huge and we cannot afford to buy this bike. That is why I ask all people with kind hearts to help us purchase this bicycle.
Thank you very much!