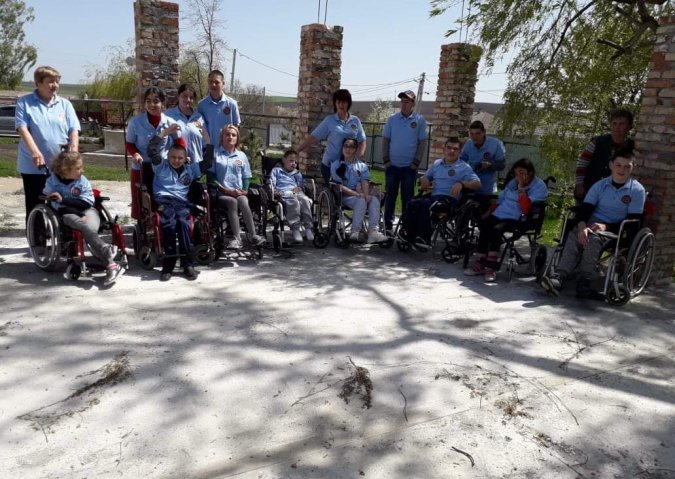 Hydrotherapy and swimming changes lives
Hydrotherapy and swimming changes lives
The goal of the project: expansion of services for early intervention and rehabilitation by building a hydrotherapeutic pool for disabled people of any category.
Approximate required assistance: 35 000 Euro
Public Association "Moldova AID", the official partner of the Association MAD-Aid, UK, implements the project "Hydrotherapy and swimming changes lives". The main goal of the project is the expansion of early intervention and rehabilitation services by building a hydrotherapeutic pool for disabled people of any category.
Innovative water procedures will help empower children and young people with disabilities, will allow them to integrate better into society and provide a certain degree ofindependence through mobility. The direct beneficiaries of the project are 38 children and young people with disabilities from 7 locations who attend the "Phoenix" Center, 400 children aged between 3 months and 18 years, who annually have free access to the services of the Rehabilitation Center.
Certainly, water treatments will be useful for the residents of Riscani, who have post-traumatic consequences, to relief the joint pains, to prevent and treat obesity, or simplyto improve their health.
The pool will become a competitive and complex model due to the availability, conditions and quality of service. An extended 7-day and 12-hour program will allow people to engage in swimming, to spend their free time with benefit, on winter days the pool will allow any family to enjoy swimming activities and improve their health condition.
The successful implementation of this social project, which is crucial for this region, requires an additional 35,000 euros.
Each of us can help make this project a reality for those who are disabled and require our support. People of goodwill, who take constantly part in charity acts, have repeatedly proven that with unity and devotion, kindness, compassion and support, we manage to do what seemed impossible at first glance.